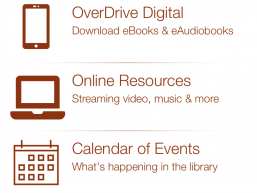 Check out GPL's refreshed mobile app! Store library card barcodes for you and your family, access streaming and downloading services, library events calendar, museum pass reservations, meeting room bookings, and more!
If anyone is still using the old catalog app BookMyne, please upgrade to MVLC MOBILE.
US Newsstream provides access to current U.S. and international news content, plus archives back into the 1980s. It features top newspapers, wires, broadcast transcripts, blogs, and news sites in full-text format. Free with your Groton library card. All Library Databases Listed Here.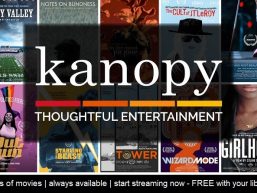 Stream videos from your computer, phone, tablet, smart TV, Roku, or other streaming video device for free with your Groton library card. An award-winning, highly curated collection of the best films (bestsellers, indie, international), documentaries, as well as Criterion Classics, plus Great Courses. https://gpl.kanopy.com/
Kanopy Kids offers the best in children's video programming today, from Sesame Street, PBS Kids, Weston Woods, and much more! Parental controls available. Access storytimes, animated storybooks, language learning, math and science, plus movies and TV shows. Unlimited streaming with your Groton library card! https://gpl.kanopy.com/kids
Contact us! We are happy to accommodate your service needs in any way we can!
Starting tomorrow, all eligible items borrowed from GPL will renew automatically.
The Library Board of Trustees voted to eliminate all overdue fines (even retroactively!) starting September 1, 2021.
There is now only one study room for public use, the Small Conference Room, and usage limits have changed.
»