Home Delivery (Groton Residents only)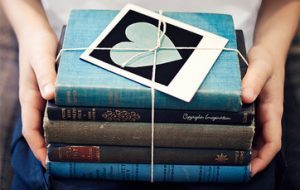 We offer delivery service for Groton residents who are unable to come to the library in person. Residents who are temporarily unable to get to the library as well as those with chronic physical limitations may also use the service.
When the library calls to indicate selections are available, the patron should ask the library staff member to set the items aside for Home Delivery. Patrons will be called to make sure that someone is home to accept the delivery. Items to be returned will be picked up when deliveries are made.

Patrons who wish to use this service or have questions can contact the Circulation Department at circulation@gpl.org or call 978-448-1167.
Additional state-supported library services may be available if certain criteria is met. Information below.
Curbside Pickup & Children's Window Services
GPL to Go: Curbside & Window Services continue! Anyone who does not wish to enter the library is welcome to continue picking up their materials at the rear entrance or through the Children's Window during open hours.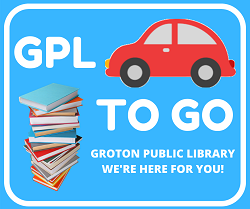 To pickup adult or teen materials, please call the Circulation Desk BEFORE you leave and we'll be happy to check your items out and leave them outside the rear entrance doors for your arrival. All items left outside will be placed in a paper bag for your privacy.
To pickup children's materials, walk down the rear garden path to the far window under the shelter. Ring the doorbell and a staff member will be glad to assist you.
State Library Services for People with Disabilities

For area residents who meet the criteria, there is access to library materials beyond the local library for the blind and visually impaired or those certified as unable to read normal print. These services are funded by state and federal programs and provided by

The purpose of the program is to provide blind and physically handicapped residents of Massachusetts with library service as effective, diverse, and accessible as that which is available to the general public.

Both libraries receive funding for statewide services from the Massachusetts Board of Library Commissioners (MBLC). Both institutions are members of the Library of Congress/National Library Service (NLS) network, which is a federal program that provides materials and equipment to the blind free of charge.