Llama Lounge on GDRSD Middle School Half Days
What's a Llama Lounge? It's a place for young adults to gather with friends in Sibley Hall and play Wii games, board games, do a craft, go online, enjoy some treats, listen to music and get homework done. Drop in with friends at the library on every GDRMS half day of school.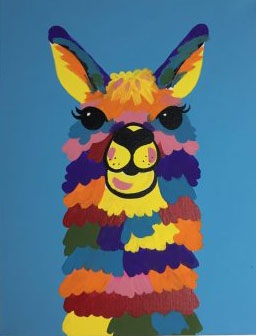 The Community Room and Sibley Hall are available for teens to use during Llama Lounge. Masks must be worn at all times in the library, and as long as we have a mask mandate, there will be no eating allowed in the library. There are picnic tables in the library garden to use.
The YA Lounge is available for quiet activities and computer use.
For Grades 5-8
Time: 11:30am – 3:00pm
Why Llama? Library Lounge All Middle school Afternoons!
Plus - we love llamas!