GDRHS Art Club and National Art Honor Society Exhibit
Spring 2022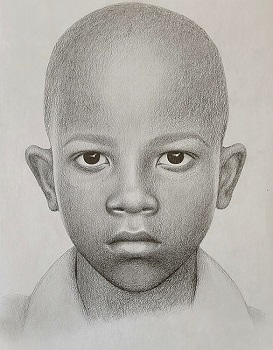 This exhibit includes artwork created and submitted by members of the Art Club and National Art Honor Society at Groton-Dunstable Regional High School. Aside from individual works, this exhibit includes the following collections:
Literature to Life Competition
Created and Presented by Leah Kinnon '24
Students submitted works of art that illustrated excerpts from selected literature of their choice.
Memory Project: Sierra Leone, Spring 2022
Each year, members volunteer to participate in the Memory Project, where students create portraits of children around the world facing many types of challenges. Once the portraits are completed, they are sent to the children as special memories for them to keep. The idea of the Memory Project is to use art to create kinder world in which all youth see themselves in one another regardless of differences in their appearance, culture, religion, or the circumstances of their lives. Information about the program can be found at www.memoryproject.org.
---
Ken Hansen,
Curator
Generously supported by the Groton Public Library Endowment Trust.
Exhibition Photo Gallery
---
The Owen Smith Shuman Art Gallery exhibits several shows each year, featuring artists from Groton and area communities, in both solo and group shows.
Guidelines for Submitting Artwork / Exhibition Proposals

The Owen Smith Shuman Gallery of the Groton Public Library accepts submissions for art exhibits on a rolling basis. The Curator is responsible for selecting art for exhibits. In general, preference is given to group shows over solo exhibits and to local artists in Groton and surrounding communities

About the Venue
The Owen Smith Shuman Gallery is a beautiful, well-lit gallery that is supported by the Groton Public Library Endowment Trust and is an integral part of the local art scene. The Endowment provides for receptions, publicity, and a curator. Artists should carry their own insurance as the gallery does not have insurance for exhibited works.

Requirements:
• Submit 16-20 slides or digital images with the artist's name and the title of the image on the slide. A CD or USB submission must have the artist name on it as well as a separate document listing the titles, media, and size of each piece.
• A complete proposal should contain: your images, a current resumé, list of images (with titles, media, and size), and an artist's statement.
• Please submit an appropriately stamped envelope for return of your materials, if desired.
• If you are submitting digital images, you may email all of the above.
• Artists may include a link to their websites, but that does not replace a submission proposal.
• Optional: a small stipend is available for an artist's talk. If interested, submit a description of your talk and list public speaking experience on your resumé.
• Work submitted must be appropriately framed with eye hooks and wire on the back. Any exceptions to this rule should be submitted to the curator for approval.

Sales of Work
The Gallery requests a 10% donation to the Groton Public Library Endowment Trust for all work sold.

Contact
Ken Hansen, Gallery Curator, artcurator@gpl.org

Groton Public Library 99 Main Street, Groton, MA 01450