Read. Think. Engage. Learn.
Learning doesn't stop when one becomes an adult. We keep changing and growing, discovering new areas we'd like to study. Adult learners often learn for the love of it, not for the attainment of a degree or certificate. The Lifelong Learning @ GPL program seeks to bring together people who: 1) like to share what they know with others, and 2) like to learn new things together.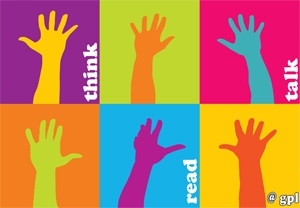 The group leaders of the program are experts who plan and facilitate short seminars. Participation is limited to promote active involvement and discussion. It is hoped that participants can attend most, if not all, of the classes in a series.
Individuals may sign up for these programs online using the Calendar or by calling the library. Signup is handled on a first come, first served basis.
All materials and activities in Lifelong Learning are free of charge to participants. Books, films, and readings are available for check-out at the library.
Made possible with the support of the Groton Public Library Endowment Trust.