The Groton Public Library Children's Room strives to create a warm, inviting, and fun environment for children from infancy through fifth grade. We are committed to providing ongoing support to parents, teachers, caregivers, homeschooling families, and community organizations.
We invite teachers to email kids@gpl.org ahead of a school project. We can pull materials for children to check out or use in the Library on different topics.
Homeschool families are welcome to request or recommend materials. We are always happy to help! Email kids@gpl.org and let us know your needs.
---
The Library offers many programs and services that encourage children to develop a love of the library, books, reading, and learning, including: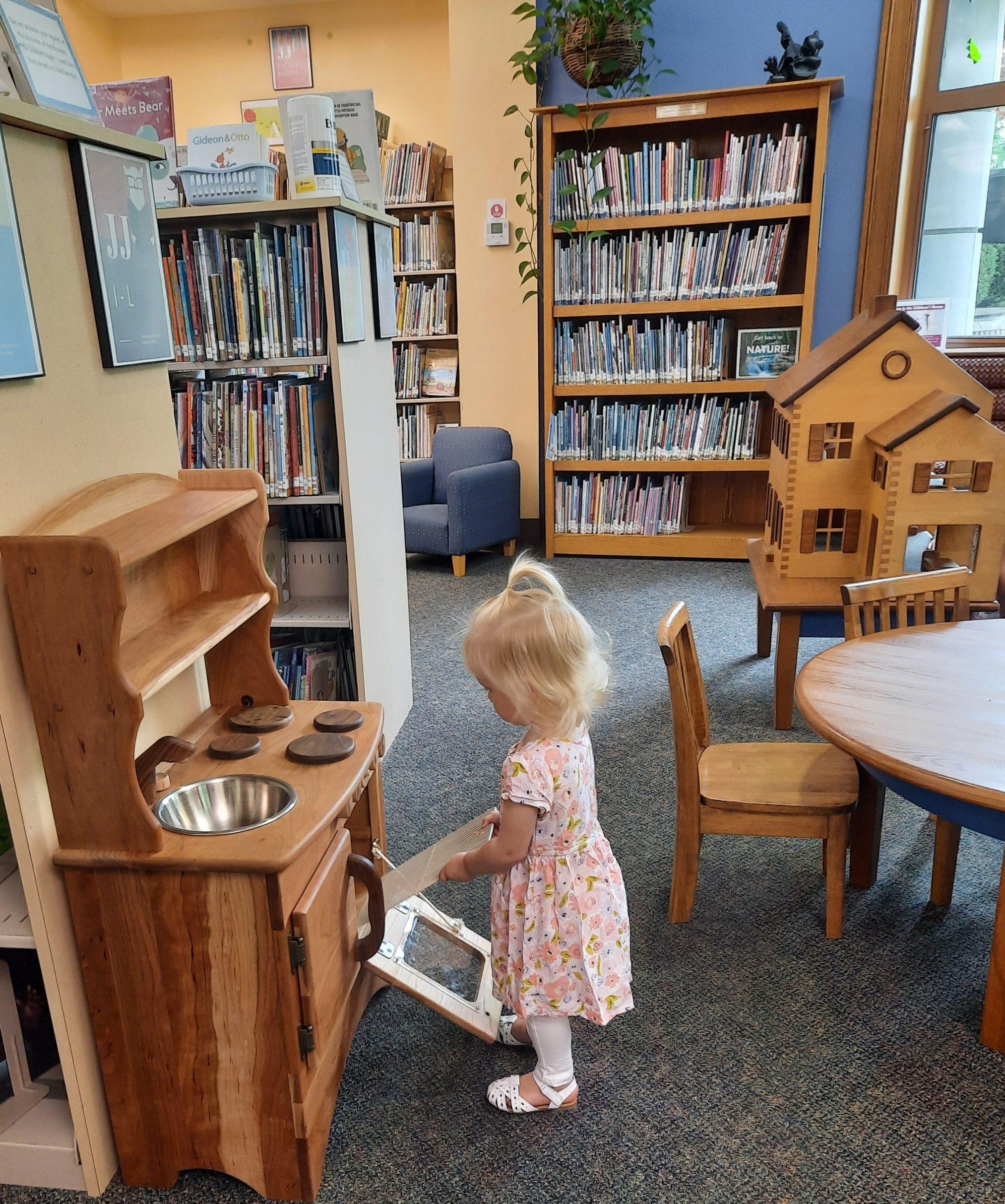 Story times for various ages
Book discussion groups
School vacation programs
Summer Reading programs, and
Special events for children of all ages
The Children's Room provides two AWE Learning stations, one for preschool aged kids and one for elementary age kids, and one public computer with Internet access. The Children's Room also offers puzzles, blocks, a toy kitchen, and a dollhouse for kids to enjoy.