Read Beyond the Beaten Path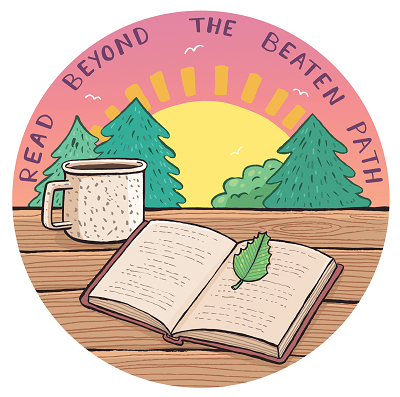 Summer Reading Program for Grades 6-12
June 15- Aug. 27, 2022
We have a new reading challenge app called Beanstack and we will be logging minutes instead of books! READ ANYTHING and log the time you spend reading.
Read 180 minutes for a $5 Kimballs Gift Card
Read 360 minutes for a $5 Dunkin Donuts Card
Read 540 minutes for an O'Neil's Movie pass
Read 800 minutes for a $15 Barnes & Noble Gift Card & we will make a $5 donation to the Marion Stoddard Greenway Fund
Read 1000 minutes for a Ticket to the Grand Prize Drawing for an iPad, and earn an additional ticket for every 500 minutes you read after that.
There are also optional Book Review challenges which will earn tickets for a drawing for a $50 Barnes and Noble Gift Card.

To participate you need to create an account on the Beanstack tracker app or on the web at grotonpubliclibrary.beanstack.org. Create an account using your email address and then register for the Read Beyond the Beaten Path Summer Reading Program. READ ANYTHING! Log the minutes you read to earn badges and prizes. You may also choose to write book reviews to earn tickets for a drawing for a $50 Barnes & Noble gift card.
Prizes and tickets must be redeemed in person at the mid-level Circulation desk on the 2nd floor of the Groton Public Library. The drawings for the prizes will take place on Sept. 6, 2022, and prizes will be available until Sept. 30, 2022. All prizes are provided by the Groton Public Library Endowment Trust.
For more information about the online reading program contact Teen/Young Adult Librarian Deborah Dowson at teens@gpl.org
Please follow us on social media too!